Silicone Rubber Parts Manufacturer and Supplier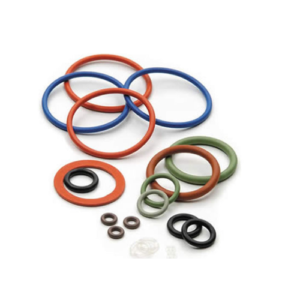 NKL Automotives India Private Limited manufactures, trades, imports, and exports Silicone Rubber Parts, Viton Oil Seals, Oil Seals, O Rings, Hnbr O Rings, and other rubber products. We provide Silicone Rubber Parts for high temperature applications based on the client's design drawing / sample and application.
Silicone has undoubtedly emerged as a revelation for a variety of industrial processes and has found applications in a wide range of fields. This has also inspired us to include it in our product line, and as a result, we have developed a wide range of Silicone Rubber Parts for the Indian and international markets. We have been able to manufacture the most complex silicone parts and seals that are in high demand among customers.
The Silicone Rubber Parts that we provide are guaranteed to meet the quality standards set by the majority of governmental agencies around the world. Furthermore, we provide customized products to ensure that clients receive Silicone Seals and Parts that are exactly what they need. This product's impeccable quality and superior functional efficiency has helped us climb the ranks of the best Silicone Rubber Parts Manufacturers in India.