Top Oil Seal Manufacturers in India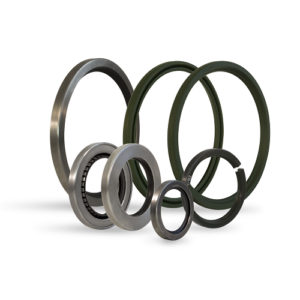 NKL Automotives India Private Limited is a leading oil seal manufacturers in India. We manufacture high-quality oil seals that are designed to meet the needs of a variety of industries. These are used to seal various types of hydraulic equipment and come in a variety of capacities and power ratings. We provide these oil seals for a variety of industries at reasonable prices. Furthermore, our professionals test this product on a variety of quality parameters to ensure that it has high levels of corrosion resistance, heat resistance, and electrical conductivity.
Client satisfaction and product quality are the most important considerations at NKL Automotives. We completely understand our clients' needs, so we conduct numerous quality tests on products using cutting-edge technology and methodologies in order to maximize the value of our clients' money. We have the reputation of being the most trusted Oil seal manufacturers and exporters of industrial engineering components, and we have had great success in gaining global recognition.
We are able to meet international standards thanks to the dedication and innovative mindset of our experienced professionals. Our expert team and our client's friendly environment is the primary reason for our success. We have a top-tier team of professionals who have extensive experience dealing with any type of problem.
Cities we serve:
Oil Seal Manufacturers in Delhi , Oil Seal Manufacturers in Gurgaon , Oil Seal Manufacturers in Noida , Oil Seal Manufacturers in Faridabad , Oil Seal Manufacturers in Ghaziabad , Oil Seal Manufacturers in Patparganj , Oil Seal Manufacturers in Lucknow , Oil Seal Manufacturers in Varanasi , Oil Seal Manufacturers in Mumbai ,Oil Seal Manufacturers in Okhla , Oil Seal Manufacturers in Jhandewallan , Oil Seal Manufacturers in Shahzada Bagh , Oil Seal Manufacturers in G.T. K Road , Oil Seal Manufacturers in Najafgarh , Oil Seal Manufacturers in DLF , Oil Seal Manufacturers in Kirti Nagar , Oil Seal Manufacturers in Tilak Nagar ,Oil Seal Manufacturers in Anand Parbat ,Oil Seal Manufacturers in Mayapuri ,Oil Seal Manufacturers in Naraina , Oil Seal Manufacturers in Udyog Nagar, Oil Seal Manufacturers in Wazirpur, Oil Seal Manufacturers in Lawrence Road , Oil Seal Manufacturers in Shahdara, Oil Seal Manufacturers in Narela , Oil Seal Manufacturers in Bawana , Oil Seal Manufacturers in Samaipur