O Ring Manufacturer and Supplier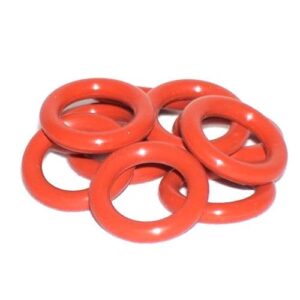 We are India's leading O ring manufacturer. For hydraulic and other applications, we manufacture high-quality O Rings and Oil Seals in a variety of sizes from nitrile, silicon, and viton. Our products have high oil and temperature resistance, a low compression set, good physical properties, and acid resistance. Our company specializes in the production of various designs and sizes of rubber O-rings and rubber oil seals.
We provide a unique selection of Rubber O Rings that are made from high-quality raw materials to achieve excellent thermal and electrical conductivity. We provide these O Rings to our clients in excellent quality packaging that complies with international packaging standards. From India, we are the pioneers in the industry, offering industrial rubber o rings, nitrile rubber o rings, rubber o rings, silicon o rings, encapsulated o rings, and o ring kit.
O Rings are round mechanical gaskets that are used as sealing tools. They are designed to sit in a groove and be compressed during the assembly of two or more parts. NKL Rubbers can produce O Rings in standard sizes as well as custom sizes to meet the needs of the customer.